Based on Information from here.
Olympic athlete Oscar Pistorius was taken into custody and was expected to appear in court February 14, 2013. This came closely after a 30-year-old woman who was believed to be his girlfriend was shot dead at his home in South Africa's capital, Pretoria.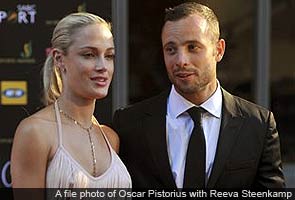 Reports note that the Police had received a call in the early hours of the morning that there had been a shooting at the double-amputee runner's home in a gated housing complex. When the police arrived, it was found that paramedics were already on the scene, trying to revive the woman, who had been shot an unspecified number of times. The police reported that the woman had died in the house. The police also found a 9 mm pistol at Pistorius' house.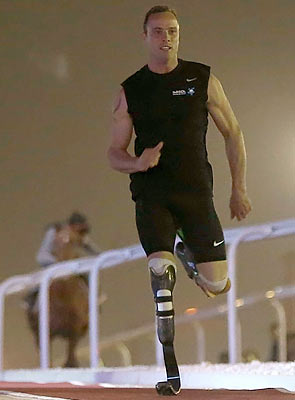 Pistorius
Though the police have not released the woman's name, the publicist for Pistorius' girlfriend, model Reeva Steenkamp revealed that she had passed on. Reports have come in to the effect that the dead woman was Pistorius' girlfriend Steenkamp and he may have mistaken her for a burglar and shot her, but police did not clarify the dead woman's relationship to Pistorius. It was reported that the woman may have been trying to surprise Pistorius for Valentine's Day and he thought she was an intruder breaking into his home. The shooting prompted discussions on talk radio shows about the country's gun control laws.
Pistorius became the first double-amputee track athlete to compete in the Olympic Games. He is one of South Africa's and the world's most famous sportsmen. Having had both his legs amputated below the knee before his first birthday because of a congenital condition, he campaigned for years to be allowed to compete against able-bodied athletes. Having initially been banned because of his carbon fiber blades - which critics said gave him an unfair advantage - he was cleared by sport's highest court in 2008 and allowed to run at the top events.
South Africa has some of the world's highest murder rates, with nearly 50 people killed each day in the nation of 50 million. It also has high rates of rape, other assaults, robbery and carjackings. U.N. statistics show South Africa has the second highest rate of shooting deaths in the world, second only to Colombia.